how we work
Veralto Enterprise System
Success by design
Our culture of continuous improvement is codified in the Veralto Enterprise System (VES), which is rooted in the globally recognized Danaher Business System (DBS).
VES drives every aspect of our culture and performance, giving our companies a sustainable competitive advantage. VES powers a continuous cycle of improvement and excellence: adhering to the FUNDAMENTALS drives OPERATIONAL EXCELLENCE, which accelerates GROWTH and inspires world-class LEADERSHIP. Our Veralto Values guide our efforts and expand the positive impact we have on the world as we pursue our powerful purpose.
Continuous improvement in action
Our teams have deep experience in VES tools and methods, and continue to evolve their toolset to meet new challenges.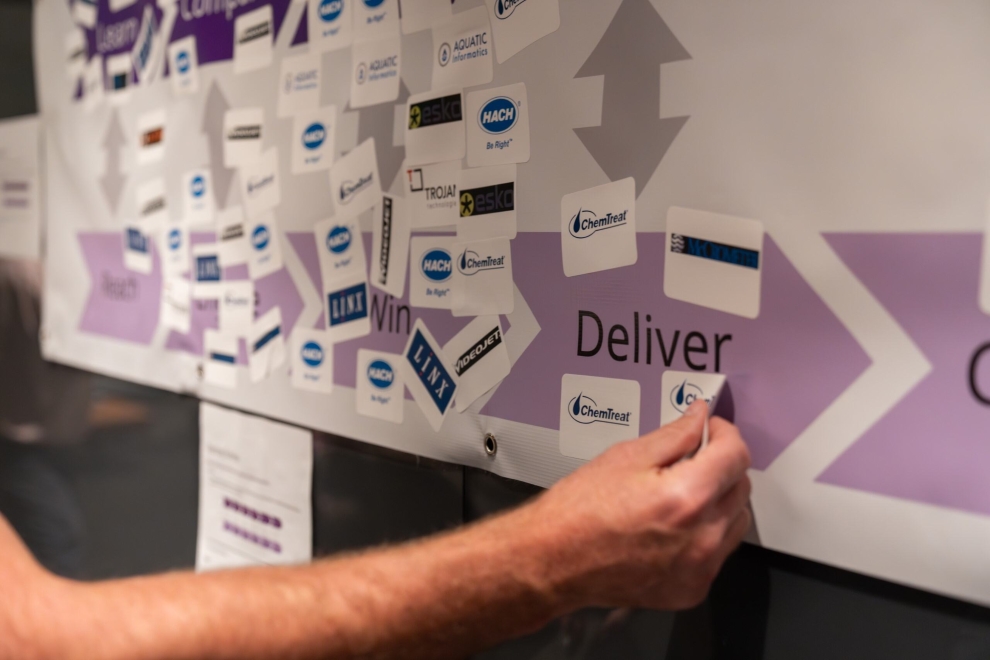 Veralto's operating companies applied what is now VES to expand operating profit margins by more than 80 basis points in 2022, while continuing a strong cadence of growth investments.
In recent years, Veralto's operating companies have quickly deployed VES to overcome supply chain challenges, manage inflationary pressures, and rapidly re-engineer products to reduce reliance on hard-to-source electronic components.
Veralto's Water Quality companies have leveraged the power of VES to identify better chemical supplies.